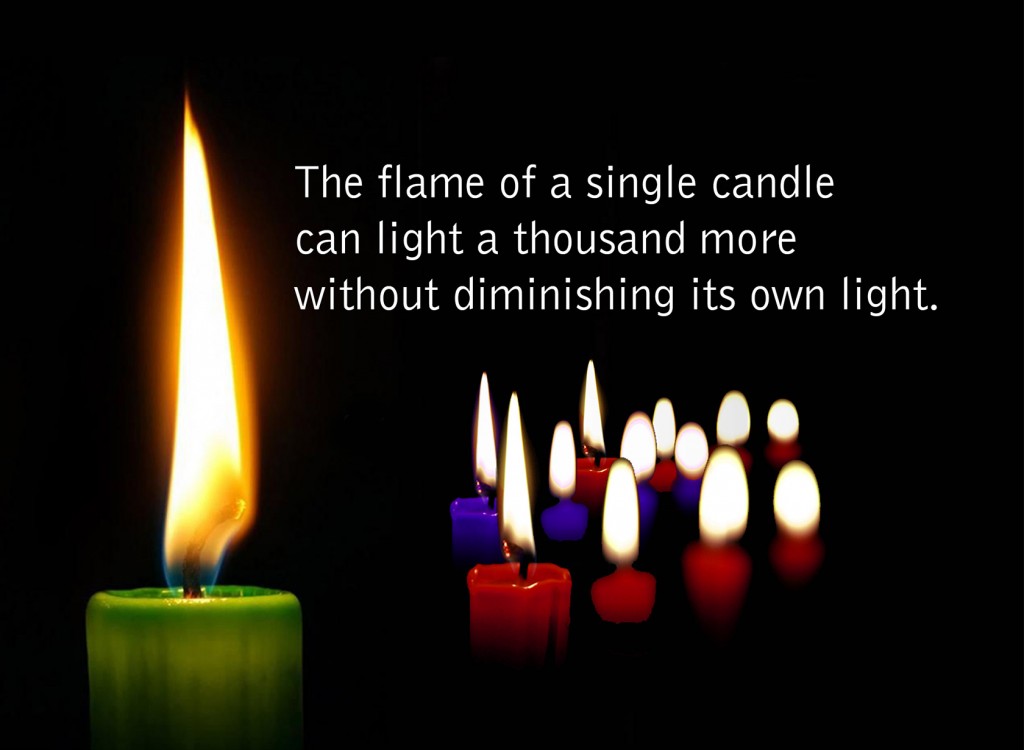 Sustainability, in and of itself, is a concept that has increased in acceptance and importance. The environment, Mother Earth, social responsibility and safety are words that come to mind when speaking of sustainability. Although it can mean different things to different people, the topic yields a certain level of emotion and the word continues to take shape beyond its initial meaning.
Regardless of how you personally define sustainability, it's value is being recognized by more and more people and companies. Studies show organizations that publicly share their commitment to sustainability demonstrate a higher level of loyalty among their client base than companies that do not.
Search "sustainability" and you'll find a great deal of information on the topic. The same holds true for the word "leadership". What's interesting is that across the business spectrum, we're seeing an increased amount of material devoted to uniting the two words and dissecting their meaning as a unified term: Sustainable Leadership.
Any leader who wants to leave a legacy, leave an organization in better shape benefits greatly from embracing many concepts normally associated with the words, sustainable or sustainability.
Unless you're looking to make a quick splash, get in and cash out quickly, leaders generally look at a company as something that will be ongoing.
In today's world, it's understood that there's not an endless supply of materials, clients or talent. Quite the opposite is true. Sustainable leadership helps us better deal with limited resources and adds to the likelihood of long-lasting success. It goes beyond short-term improvement and creates developments with long-term well-being, durability and lasting widespread improvement.
One of my favorite quotes, by William James, sums up the concept well: "Act as what you do matters, it does." Auden Schendler of "Getting Green Done" provides an even simpler definition. He defines sustainability as "being in business forever".
It's a holistic leadership approach, caring for the total company, fostering efficiency, quality and savings. Like any trait a good leader passes on, sustainable leadership can spread throughout an organization. It supports collaboration, provides time and opportunity to network, promotes the ability to learn from and support each other.
What a sustainable leader does:
A sustainable leader finds ways encourage a learning organization, reduces fear of failure, manages resources keeping the team refreshed while avoiding depletion. A sustainable leader makes investments, trains, develops, focuses on client/talent retention and teaches how to assess and improve data.

Sustainable Leadership incorporates coaching, monitoring, and embraces a continuous investment to acquire the knowledge and skills to create and recreate value. The business and the prosperity of the bottom line is critical as are the potential costs and benefits.

Sustainable leadership means planning and preparing for succession. This cannot be an afterthought, but from the inception of a leader's assignment.

Sustainable leaders empower, create lasting value, either by their action or non-action. They are constantly looking to do something more efficiently and better. They're engaged, passionate and they involve employees in the process.

Sustainable leadership fuels performance and promotes thinking for all versus just thinking for oneself. A mentor to a mentee philosophy is embraced and carried on transforming one generation to the next.

In order for leaders to create a vision that helps to drive sustainable business they must tune into the needs of tomorrow's clients.
What I am NOT talking about with regard to the topic of Sustainable Leadership:
I am not talking about leadership within green industries.

I am not talking about specific and separate leadership responsibilities for sustainable efforts within any given organization.

Sustainability is not about maintaining the status quo, it's about progress and securing a better tomorrow.
The benefits to your firm:
Enhances relationships and reputation.

Saves money.

Differentiates your company from competitors.

Generates innovation.

Grows leaders, even if they ultimately end up working elsewhere.

Allows your company to nurture a cutting-edge mentality.

Affords ongoing engagement with clients, resulting in stronger bonds.

Monitors progress allowing the company to continuously improve efficiency.

Builds teams.

Promotes sharing: many of our current employees will be training, managing, mentoring or even leading future employees.

Increases our opportunity to be the employer of choice, the vendor of choice.

Your current clients' employees will move onto other companies. Because those employees value your company they are more likely to utilize your products/services at their next firm.
Sustainable leaders last long after they've moved on:
When I think of sustainable leaders, people like Knute Rockne, the American football coach at the University of Notre Dame, comes to mind. He is regarded as one the greatest coaches in college football history. Leadership was one of his greatest attributes. He was ahead of their time with regard to sustainable leadership.
It's no accident that after their college football careers, many of Rockne's players went on to great achievements. They became respected judges and business leaders. There were a number that served in athletics, including Elmer Layden who ultimately became the NFL (National Football League) commissioner.
Steps towards becoming a sustainable leader:
Develop a knowledge exchange strategy that c

reates ways, formal or informal, to exchange information, ideas and expertise.

Foster independent learning.

Sustain development of oneself.

Promote ongoing improvement.

Find ways to build collaboration among your team. One idea that proved to be successful was "Swap Jobs for a Day" where team members sat in with other departments to better understand how that group supported the company.

Create partnerships among departments to promote open dialogue and improved decision-making.

Acknowledge and respect others' points of view.

Build dialogue skills and relationship management across all areas. One successful tactic I use is for the sales team to bring other department members, that normally do not interact with the field, out on sales calls. The result is increased harmony and collaboration.

Build a mentorship program to develop talent.

Hold yourself and others accountable for achieving lasting results.

Ensure you anchor your changes firmly into the corporate culture. This will solidify advancements rather than quickly forgotten.

Establish that those sharing your message are comfortable with driving the vision forward.

Be an interactive leader.

An effective leader stays connected, knows the team and what motivates individuals. They ask questions and listen to what is being said.

Instruct:

give precise direction and tell the individual what you want accomplished and produced.

Nurture: offer individuals and teams support and praise. Explain decisions, listen to concerns, provide perspective, and praise progress. Involve them in decision-making and show them how to do things.

Self-govern: use a self-governing style, turn over as much responsibility for decision-making and problem-solving as possible. This works particularly well with staff that is capable and willing to work on their own with little supervision and support.

Communicate, communicate, communicate.
As a leader, your role is to share the vision, bring focus, create a unified team, inspire, and unleash potential.
Thank you for reading. Sharing is appreciated!
What ideas of yours have worked to protect the long-term future of your company?
Carla Perrotta is an operating leader who was raised through sales and business development. She has extensive experience in growing and expanding firms. Carla enjoys working with companies in growth mode, turnarounds and start-ups. With years in the staffing and service industries she has a keen focus on their greatest asset, people. She can be reached at: carla@carlaperrotta.com. Twitter: @carlaperrotta_